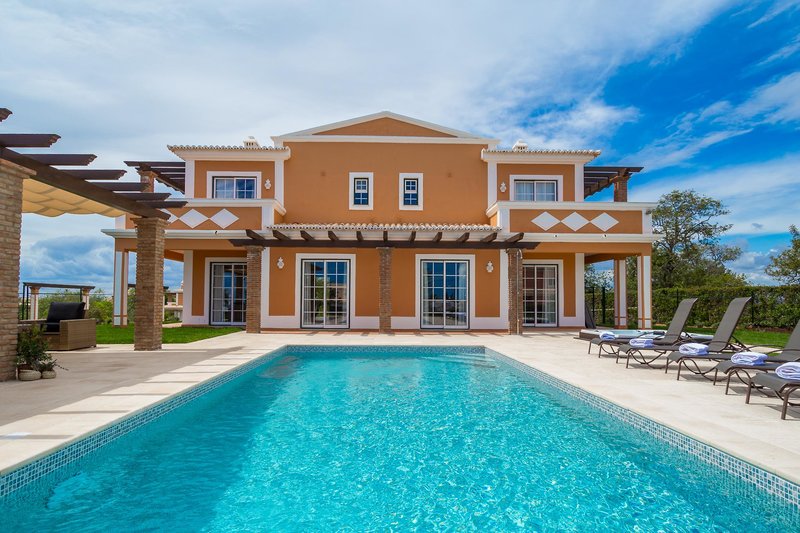 EVG300 Carvoeiro Portugal Golf Trip
HUNDREDS OF YOU LOVED THIS OFFER, SO WE HAVE EXTENDED IT!
Stunning 4 bed villa – Close to Carvoeiro – Pestana Courses
4 bed villa near Carvoeiro – close to bars, restaurants, shops, beaches, and golf. An exclusive offer only to EVG. This incredible price cannot be beaten – guaranteed.
Portugal was voted best world holiday destination, best world golfing destination, and the runner up best value for money.
JUST MAKE YOUR BOOKING BEFORE THE END OF FEBRUARY TO GET THESE AMAZING PRICE PACKAGES!
4 nights for 8 people
3 Rounds of golf on Vale da Pinta, Gramacho and Silves courses
Price: from only £265 pp
Transfers: Airport and return, both golf courses and return (8 trips) only £59 pp
Dates & prices: *To get these incredible prices your booking must be made by end of February 2021
October 2022 – £395 pp
November 2022 – £335 pp
December 2022 – £265 pp
January 2023 – £295 pp
February 2023 – £365 pp
EVG300 is a superb , brand new 4 bedroom villa (with private pool) located close to the lively town of Carvoeiro.
The beach is about 1,5 km away, and the town centre with its restaurants and supermarkets is approximately 2 km away This unique Villa resort has a couple of bars and a restaurant on-site, if you want more nightlife the bustling town of Carvoeiro is a short distance away. The reception desk is open round the clock and There is a baggage storage service, a currency exchange service, a fax machine, a photocopier and a lounge. Wireless Internet access is provided in public areas (no extra charge)
The rooms have  double or twin beds. Additional features include a microwave and a tea/coffee station. Equipped with a flat screen television and WiFi (no charge)
The tags above can display nearby golf courses as well as the ones included in the offer. If you would like to play a particular course, please let us know when you enquire.