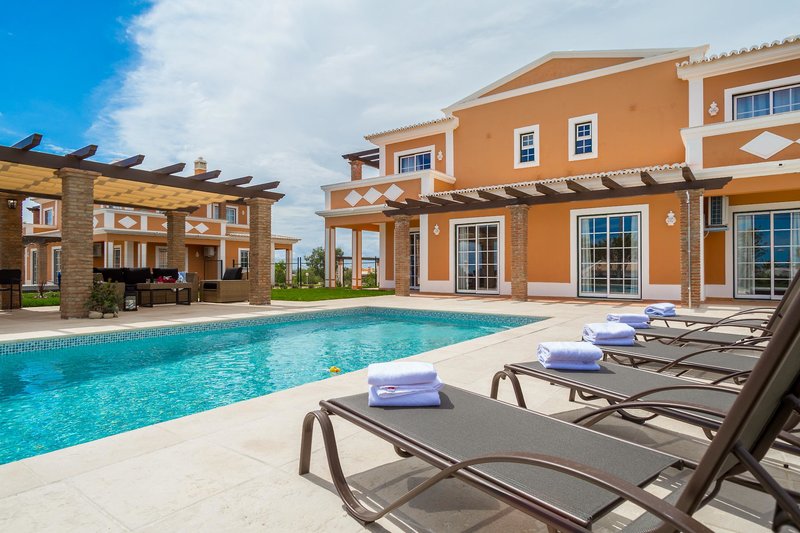 EVG633 Carvoeiro Golf Holiday
Stunning 4 bed villa in Carvoeiro – Close to bars, restaurants, shops, beaches and golf
Portugal was voted best world holiday destination, best world golfing destination, and the runner up best value for money
ONCE ONLY OFFER – FABULOUS 4-BEDROOM VILLA
3 Nights for 8 people
2 Rounds of golf on Faldo & O'Connor courses – With Buggies
Price: from only £195 pp!
Transfers: Airport and return, 2 golf courses and return (6 trips) only £61 pp
Dates & prices:
Dates available for this special offer : Must be booked before end of January 2023
JANUARY 2023 – £195pp
FEBRUARY 2023 – £265pp
MARCH 2023 – £285pp
APRIL 2023 –
1st to 16th – £195pp
17th to 30th – 285pp
EVG633 – Carvoeiro Golf Holiday – 3 nights – 8 people – 2 Rounds of Golf – Faldo and O'Connor Courses
EVG633 is a Brand new Villa in Carvoeiro, a bustling town with lots of Nightlife, Bars, Restaurants, Cafes etc, also close to all the Golf Courses, beaches etc. The villa is on a very small elite resort that offers: Baggage storage service, currency exchange, Free wireless internet, a Restaurant and Bars, laundry service, business centre etc, And many other facilities.
A one-off offer only to EVG. This incredible price cannot be beaten – guaranteed.
The tags above can display nearby golf courses as well as the ones included in the offer. If you would like to play a particular course, please let us know when you enquire.