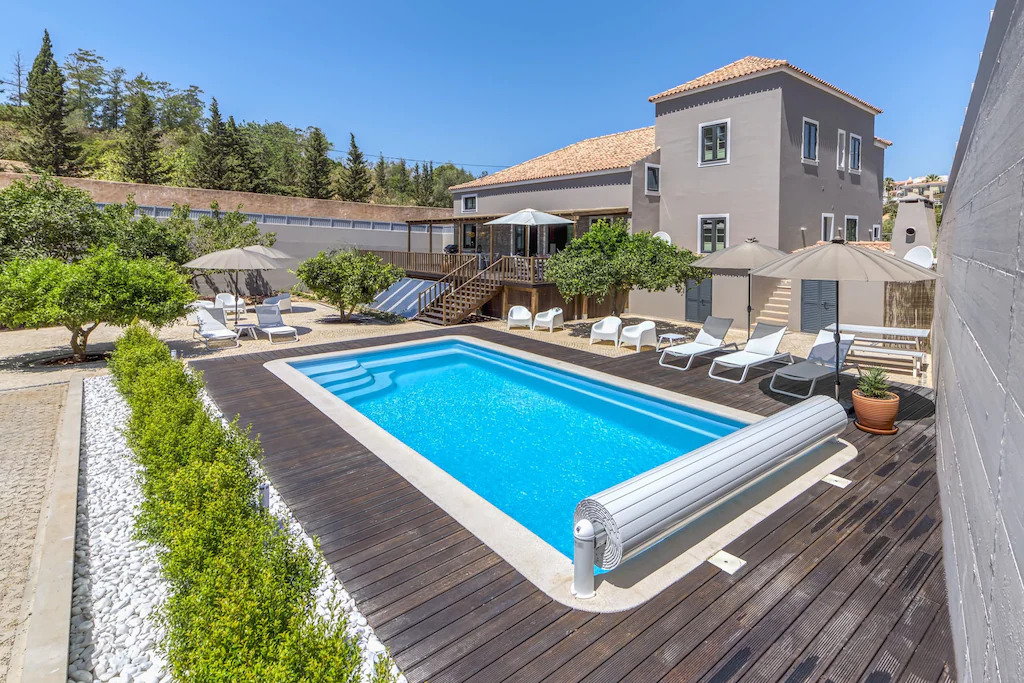 EVG189 Golf Holiday in Ferragudo, Portugal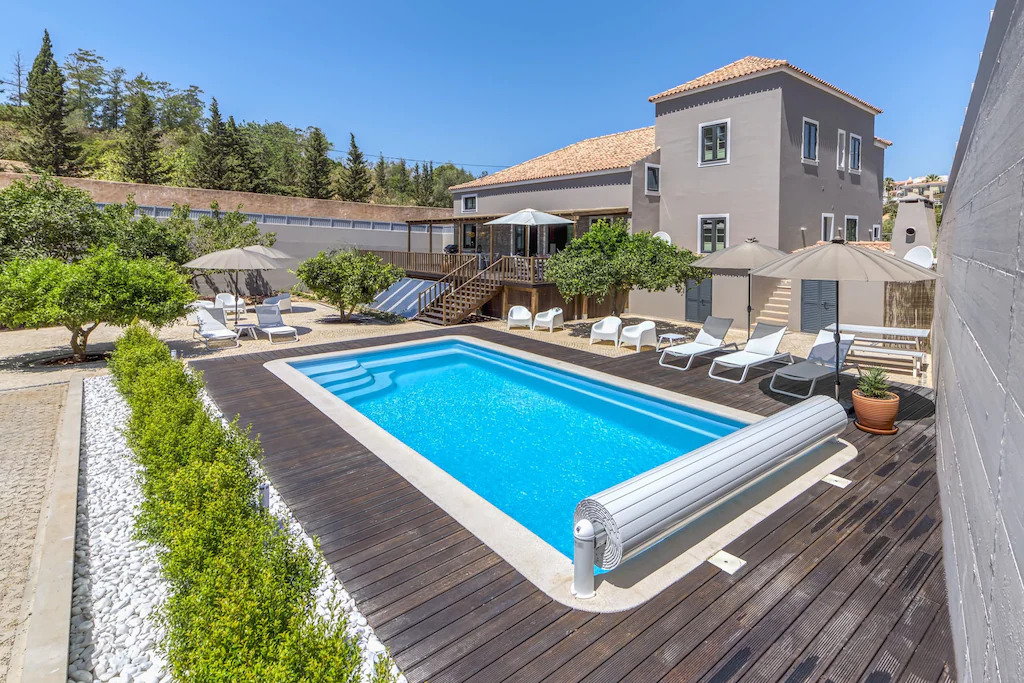 Stunning 8 Bedroom Villa in fabulous Ferragudo. Close to marina, beaches, bars, restaurants, shops and golf. Golf on Championship Courses.
5 nights in this amazing villa, 3 rounds of golf – from an incredible £395pp.
PORTUGAL – BEST WORLD HOLIDAY DESTINATION – BEST WORLD GOLFING DESTINATION – RUNNER UP BEST EUROPEAN VALUE FOR MONEY
16 people, 5 nights
3 rounds of Golf at Vale da Pinta, Gramacho and Silves
From only £395 per person!
EVG189 has 8 bedrooms, 8 bathrooms which easily sleeps 16 people. This luxury beach house has 4 bedrooms at the ground level and 4 on the first floor. The beds can be set up apart or as double beds with mattress toppers, all equipped with a bathroom with a walk-in shower, a washstand and a toilet.
It has a well-equipped kitchen with a large dining table for 16 persons, you can sit and relax in the large lounge with Sonos music system and large smart TV …from the lounge you can access the large garden with a high diversity of fruit trees. A beautiful terrace is located on the left side of the villa. In the garden is also a private pool. The villa is located near the beach and is walking distance from the centre of Ferragudo which has loads of Bars, Restaurants, Shops, Cafes etc…you can also stroll to the fabulous, huge beach or the equally superb Marina.
Dates & Prices:
January 2023 – £395 pp
February 2023 – £495 pp
March 2023 – £495 pp
April 2023 – £530 pp
November 2023 – £495 pp
December 2023 – £395 pp
The tags above can display nearby golf courses as well as the ones included in the offer. If you would like to play a particular course, please let us know when you enquire.