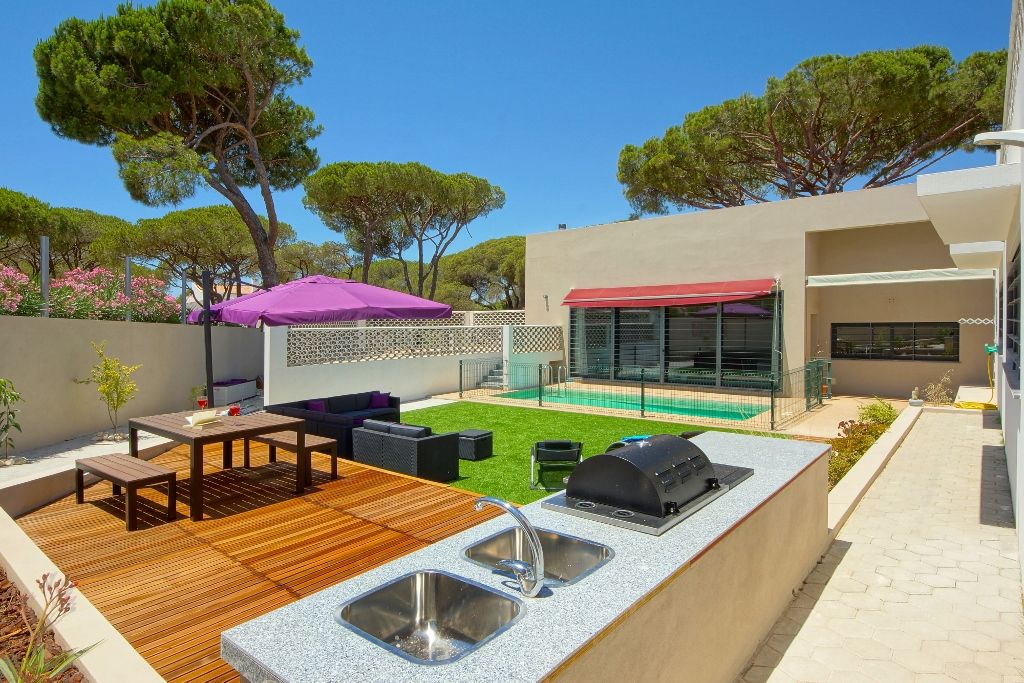 EVG555 Vilamoura Golf Trip
Fabulous New 4 Bed Villa – Vilamoura – Dom Pedro Courses
EVG555 is a fantastic, contemporary 4-bedroom Villa close to all the amenities of Vilamoura and the famous Marina, it is also near the beaches and the golf courses you will be playing.
This incredible price cannot be beaten – guaranteed.
Portugal was voted best world holiday destination, best world golfing destination, and the runner up best value for money.
5 nights for 8 people
3 rounds of golf at Dom Pedro Millennium, Pinhal & Laguna
From Only £365 pp
Price: From £365 pp
Transfers: Airport and return, all 3 golf courses and return (8 trips) only £62pp
Dates & prices:
APRIL 2023 – £475pp
MAY 2023 – £475pp
SEPTEMBER 2023 – £495pp
OCTOBER 2023 – £495pp
NOVEMBER 2023 –
1st to 15th – £415pp
16th to 30th – £375pp
DECEMBER 2023 – £375pp
JANUARY 2024 – £365pp
FEBRUARY 2024 –
1st to 15th – £365pp
16th to 31st – £410pp
MARCH 2024 – £495pp
APRIL 2024 – £525pp
MAY 2024 – £525pp
SEPTEMBER 2024 – £545pp
OCTOBER 2024 – £545pp
NOVEMBER 2024 –
1st to 15th – £445pp
16th to 30th – £415pp
DECEMBER 2024 – £415pp
JANUARY 2025 – £400pp
FEBRUARY 2025 –
1st to 15th – £400pp
16th to 31st – £450pp
MARCH 2025 – £545pp
EVG555 – Stylish Villa by Water Park – Vilamoura, Central Algarve
EVG555 is a luxury 4 bedroom, 3 bathroom villa situated in a largely un-spoilt location, perfect for golfers. The villa is just a 5 minute walk from the water park and aqua shows, also close to the golf courses and the towns of Vale do Lobo, Quarteira, Vilamoura and Almancil. This property is set in spacious grounds and is surrounded by carefully thought out gardens, which includes a purpose built BBQ, decked dining area. Not too far is the resort of Vila-sol where there is a driving range and golf academy which is a 5 minute drive from the property.
Living room – well equipped family room with sofas to seat 8, with a 48″ TV and internet access and a blue ray DVD, This room leads to the outside decked patio with comfy outside sofas and chairs. Kitchen/dining area – 8 seater dining table, with good sized kitchen area with all facilities
The tags above can display nearby golf courses as well as the ones included in the offer. If you would like to play a particular course, please let us know when you enquire.