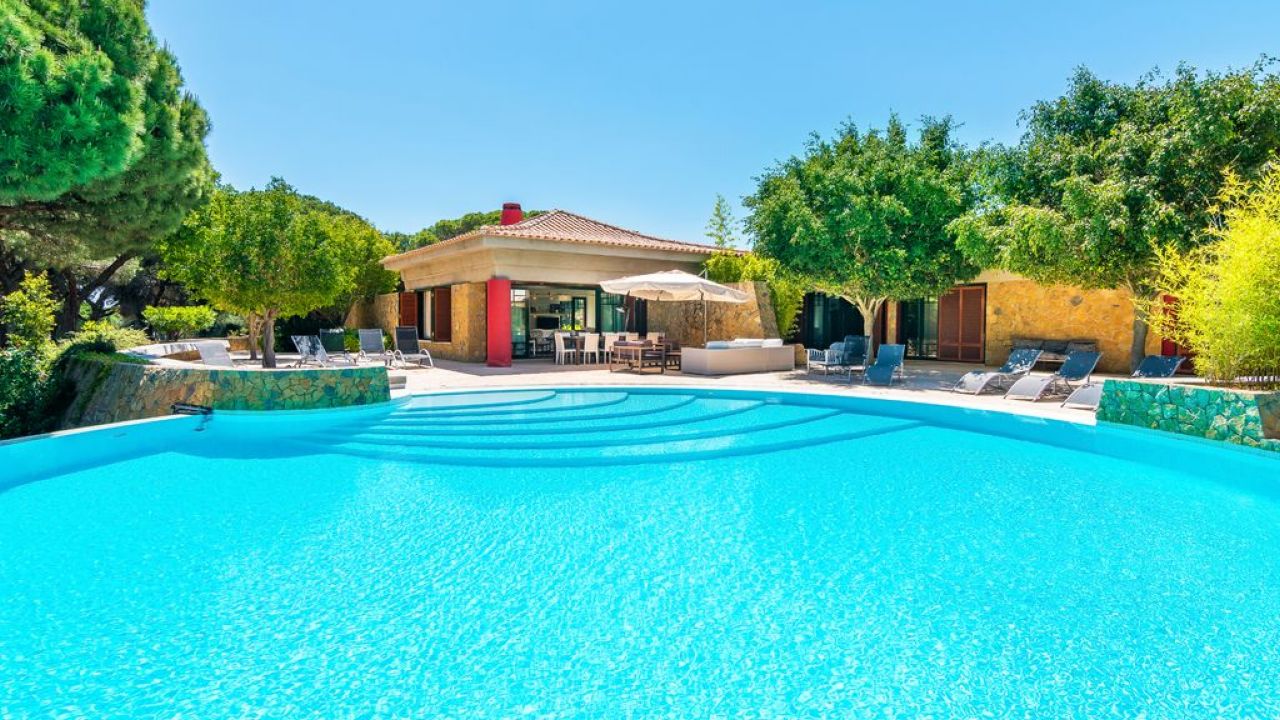 EVG888 Golf Holiday In The Algarve, Portugal
EVG888 – Package Offer – For 10 people
10 people
5 nights
3 Rounds of Golf at Vale do Lobo Royal and Ocean
FROM ONLY £495 per person
Dates and Prices:
November 2023 –
1st to 15th – £570pp
16th to 30th – £495pp
December 2023 – £495pp
January 2024 – £595pp
February 2024 – £625pp
March 2024 – £745pp
April 2024 – £855pp
May 2024 –
1st to 15th – £855pp
15th to 31st – £785pp
September 2024 – £945pp
October 2024 –
1st to 15th – £805pp
15th to 21st – £740pp
November 2024 –
1st to 15th – £755pp
16th to 30th – £655pp
December 2024 – £655pp
EVG888 -Luxury Villa with Heated Pool & Jacuzzi
EVG888 is a fabulous, luxury villa located in Pinhal, near Vilamoura. This great location in the central Algarve is close to the centre with its nightlife, bars, restaurants, shops, cafes etc.
It is situated on the outskirts of a Golf Course and is a perfect setting if you are looking for a relaxing and luxurious holiday for golf.
The villa features and offers high quality as well as unique facilities such as heated Jacuzzi, outdoor heated pool, outdoor dining area and a games room with pool table, tennis table and soccer table, beautiful gardens and much more.
BEST COURSES IN THE WORLD AND THE BEST PLACES TO STAY
World's Best Golf Destination
Portugal has recently won the category of the 'World's Best Golf Destination,' for the fifth consecutive year. The announcement was made at the 2018 World Golf Awards. In addition to collecting trophies for 'World's Best Golf Destination', it was also named 'Europe's Best Golf Destination'.
The tags above can display nearby golf courses as well as the ones included in the offer. If you would like to play a particular course, please let us know when you enquire.